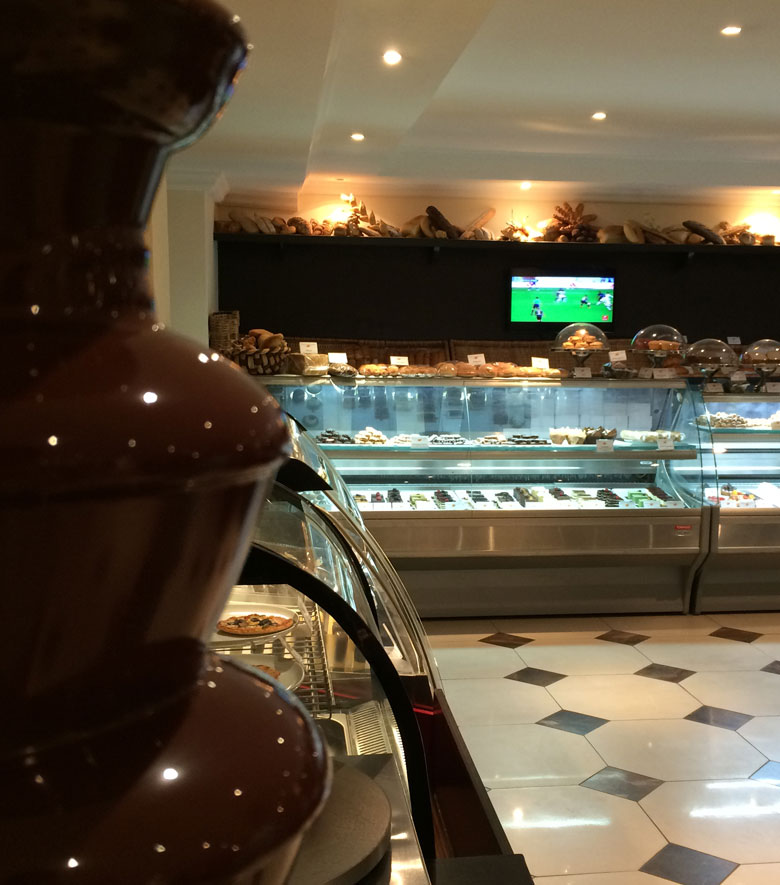 ---
Crust & Cream is a full service restaurant, which seamlessly combines a bakery, bistro and a 'coffice', to deliver an unforgettably relaxed dining experience, where you can eat, meet and simply retreat.
We use great fresh ingredients, traditional kitchen cooking methods and classic recipes all day every day.

From a Yorkshire style Full Power English Breakfast to a real Italian style Americano paired with a freshly baked Éclair au Chocolat to a Sirloin Steak Business Lunch, Crust & Cream's 'anything you want' extensive menu is rooted in providing fresh, authentic food and beverages.
---
The Crust & Cream dream was driven by a duo that have a passion for food and wanted to create a unique setting which provides the best flavours from all over the world under one roof.
Our professional and dedicated kitchen team offers you the best of international cuisine using fresh products in a serene and homely atmosphere prepared in a high tech kitchen.
Specially selected wines from all over the world presented by your professional waiter will complete your culinary experience.
"Life's Too Short To Drink Cheap Coffee"
---
We celebrate exceptional coffee and coffee roasters by providing our guests the unique opportunity to try coffee roasted from around the globe.

Our Story
---
The brains behind Crust & Cream have a proven track record within the hospitality sector with over 20 years of experience, spanning across various continents.
You don't get more of Lagos than Crust and Cream, located in Victoria Island and just minutes away from Lekki. And with great location comes great responsibility: that's why we work hard to maintain our reputation as one of the city's most essential dining destinations by creating an atmosphere as sophisticated and inviting as the food we bring to the table.
Our chefs and our food are at the heart of everything we do. We are constantly checking our kitchens of excellence and liaising with chefs to ensure all our authentic dishes are the best. We use great fresh ingredients, traditional kitchen cooking methods and classic recipes all day every day.
We have a full service bar with more than 60 selections of assorted beverages carefully selected from major wine regions across the globe.